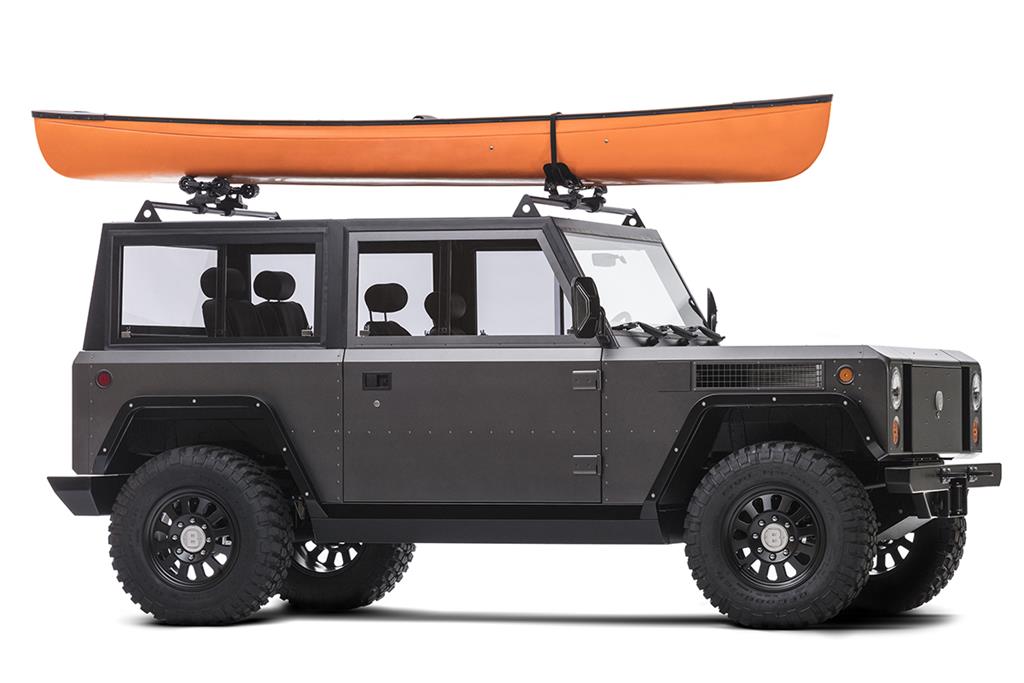 Bollinger Motors have designed an off-road capable electric vehicle called B1. It is a heavy-duty and rugged, all-electric sport utility truck designed to go anywhere. The electric truck has a simple and no-nonsense design. It is function over form. The B1 electric off-road truck features boxy shape with clean line, big 33 inch wheels, an electric winch on the front bumper and removable back seats. The removable parts allow the user to transport variety of items in the truck such as surfboard, skis, bicycle, etc.
The rugged electric truck is powered by a dual-motor setup producing 360 hp of power and 472 lb-ft of torque. The truck goes from 0 to 60 mph in just 4.5 seconds. The standard 60kWh battery pack has a range of 120 miles and you can opt for the optional 100kWh battery pack with a range of up to 200 miles.
The interior of the electric truck is very simple and basic. It has a small LCD display, a battery level indicator, a radio receiver, Bluetooth, an AUX input and USB port.