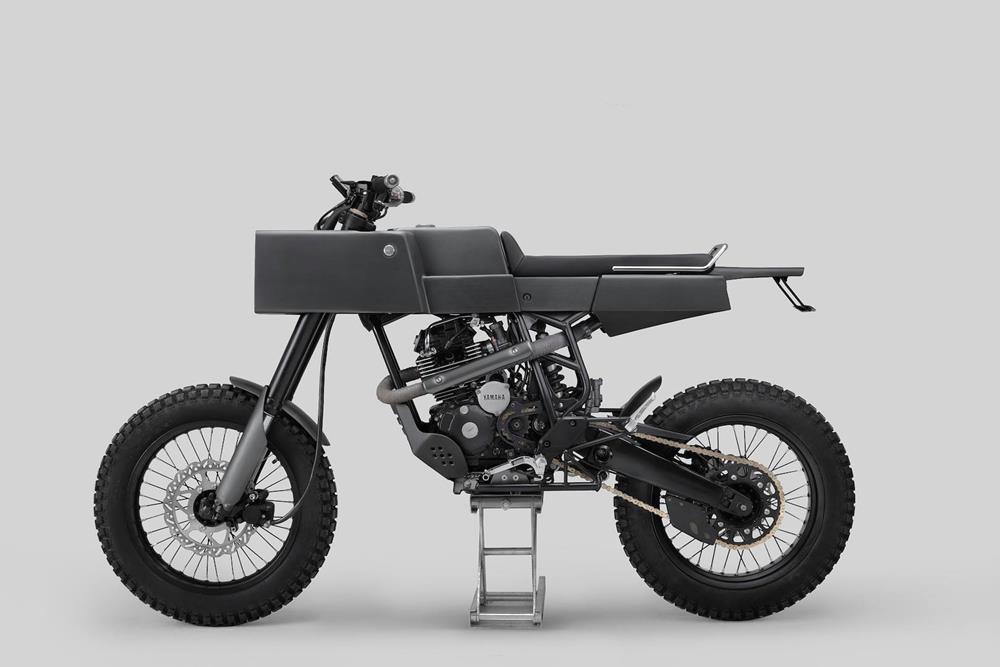 Jakarta, Indonesia-based Thrive Motorcycle have customized a 2008 Yamaha Scorpio for a graphic designer. Called T 005 Cross, the custom motorcycle features a unique square design. It has a new sub frame constructed from brushed aluminum plates, a stainless steel exhaust and custom skid plate.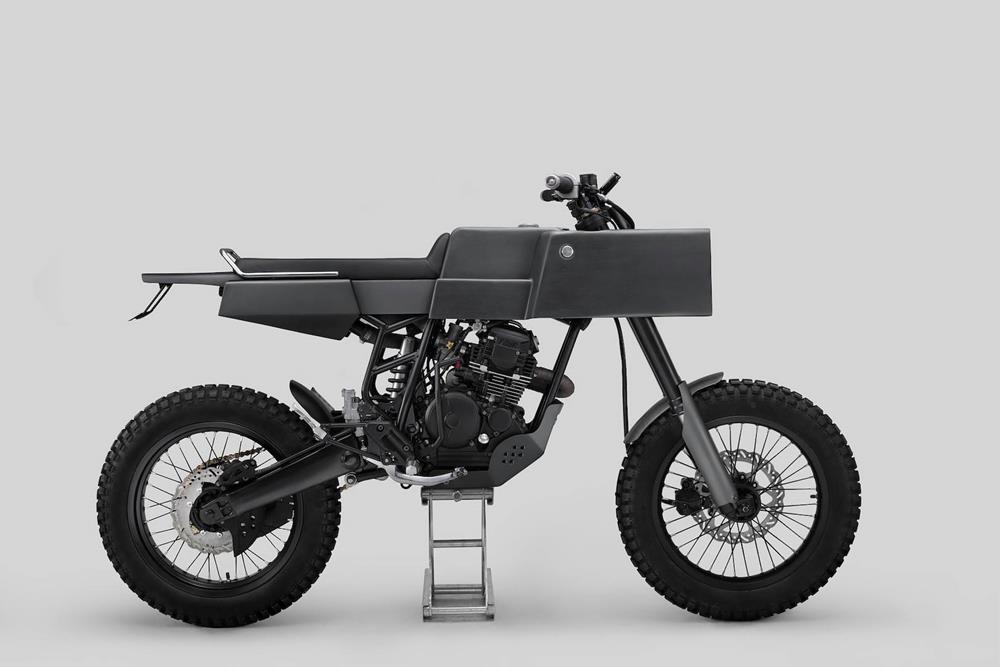 From the designer, "The shop constructed a whole new sub frame to engineer a clean look under the seat and maximize the horizontal body frame. constructed from brushed aluminum plates, the 't 005 cross' is a complete custom job with a stainless steel exhaust, and distinctive handlebar layout.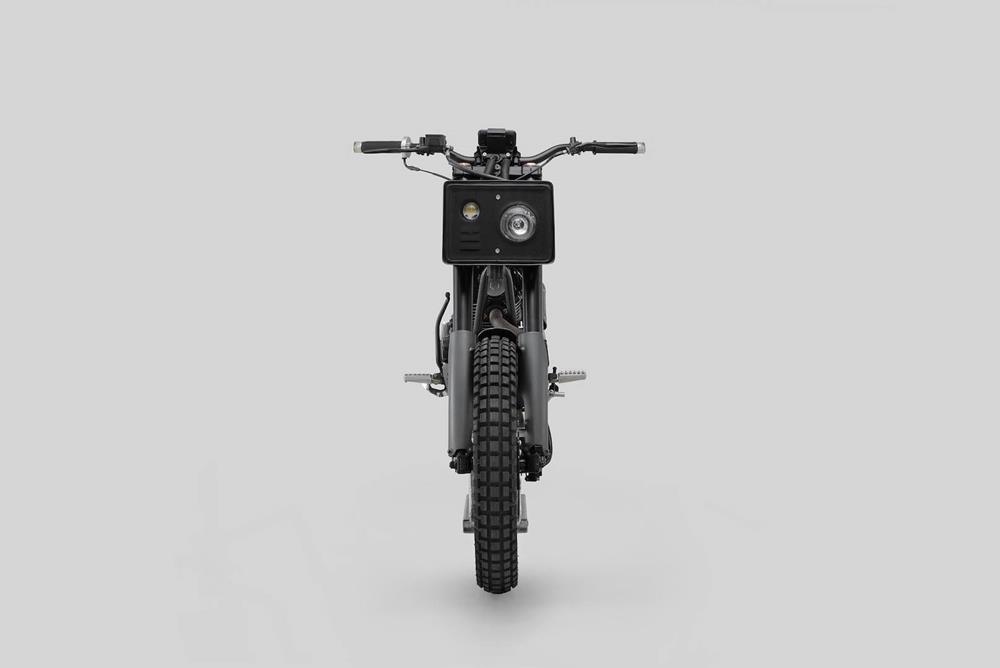 The project was one of our most ambitious project. Designed and built for very special friend. We've been friends for a couple of years and from that we could say he is one of the most curious graphic designer we know.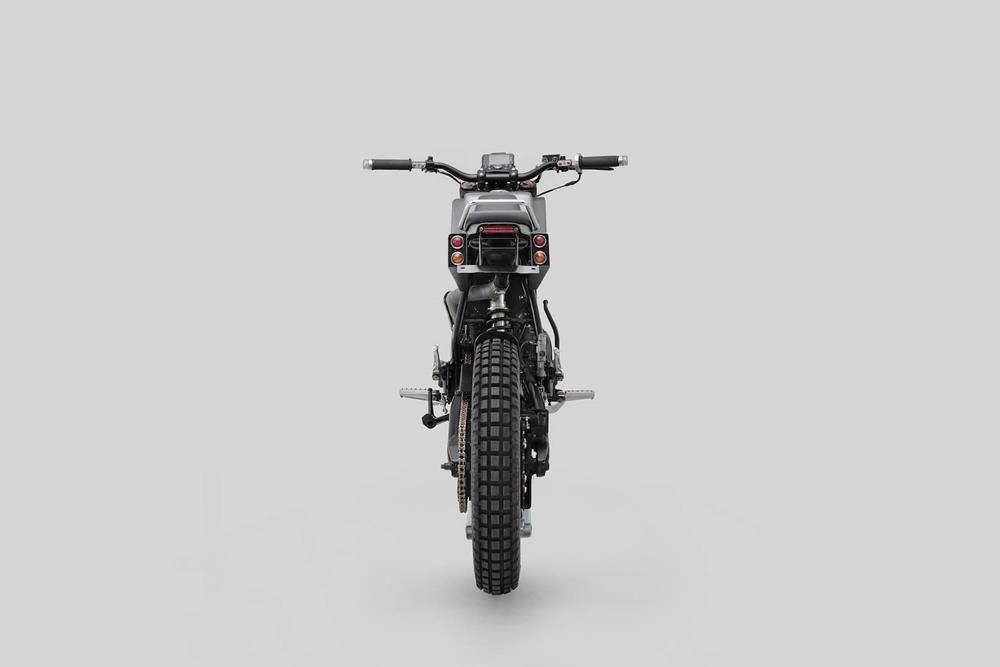 The bike was designed over dozens of questions on his head, he is a kind of person who always wonder how to put ideas and function at the same place. It's always intrigue us when we meet persons who have visions and dreams, their vibes is always inspired us to build something that's not only good but also meaningful.
The discussions directing us into the ideas about two things that always across each other, related with dualism in our life. It's about the multiplication when two things intersected with each other. Like the good and the bad or the black and white. We always wonder what kind of spirit that live between them, we believe there must be more than only neutral circumstances.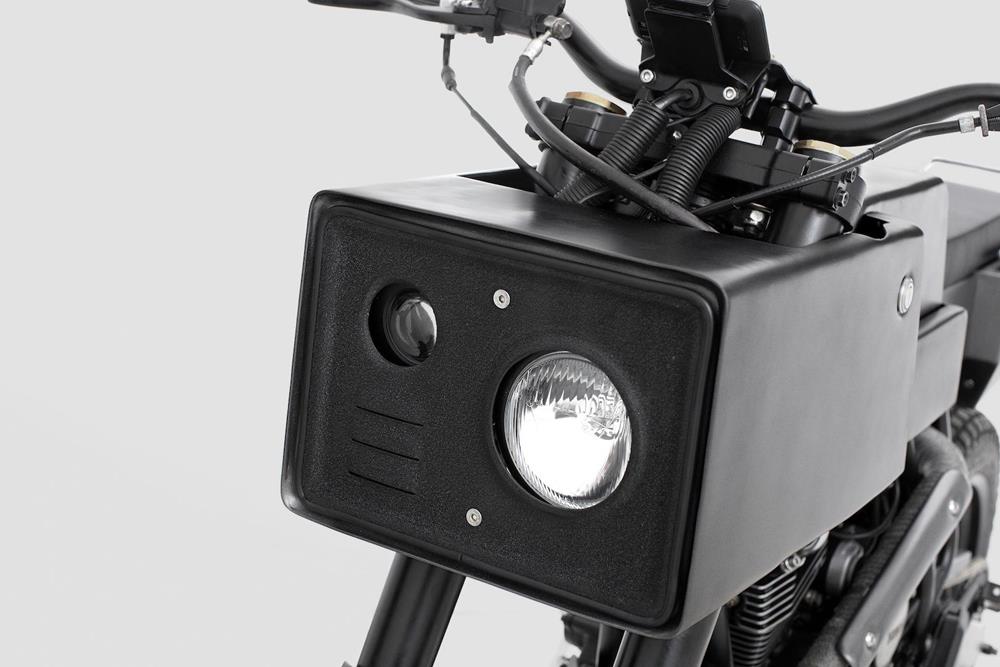 We believe if the grey area is more mysterious than you could ever think, it could be really bad and smartly good at the same time. This thought pushes us to develop a motorcycle that can be perfectly use when facing the road in a bad condition but still have her own beauty and sleekness nature from the owner's thought.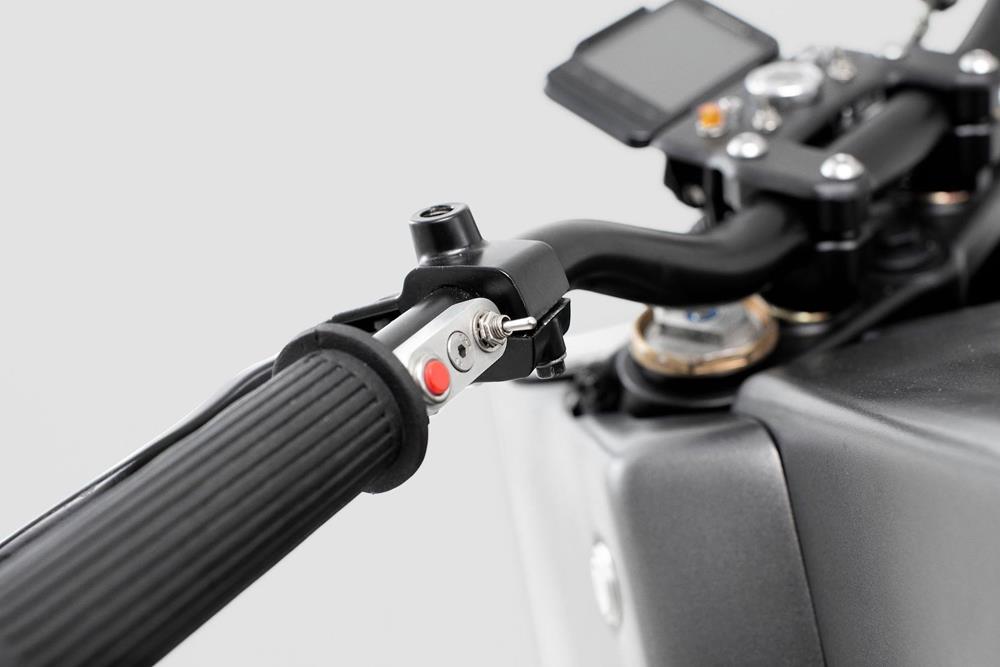 So we started by stripping off this 2008 Yamaha Scorpio then recreate a whole new subframe to achieve a clean look under the seat and to maximise the horizontal grid we were designing to. Next came time to choose the bike's main material, in this instance a sheet aluminium that would be used to not only achieve the 'grey' they were after, but to also save precious weight.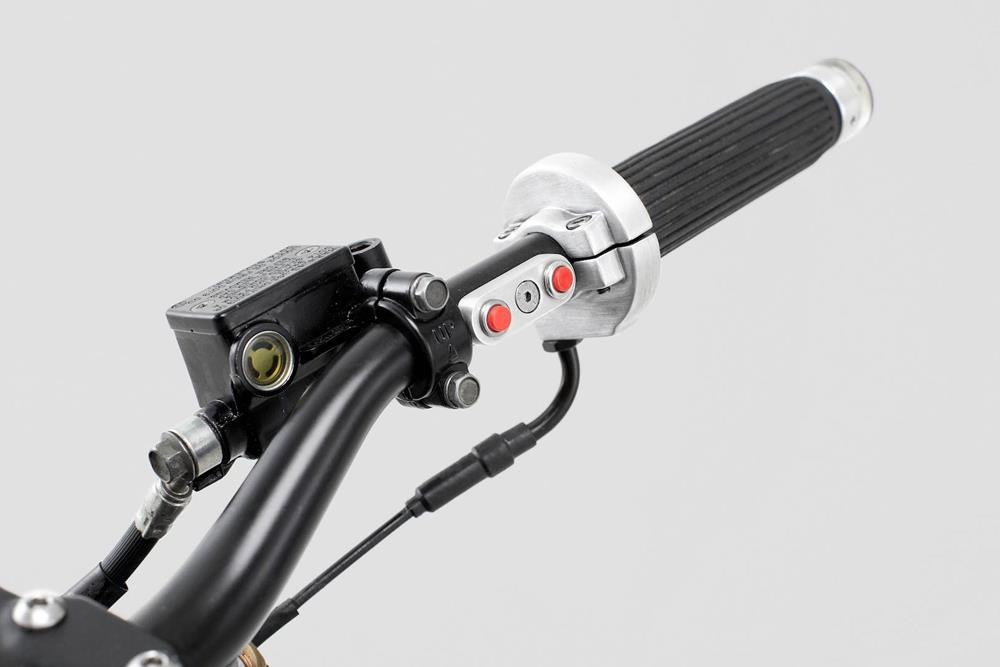 The engine was in a good condition when she came though our front door, but a few parts got some new replacements. Next came a good vapour blast and some new gaskets, then we added a PE-28 carb so she could breathe a little more fresh air. We also covered the custom-made stainless steel exhaust with a grey exhaust wrap to match the overall look.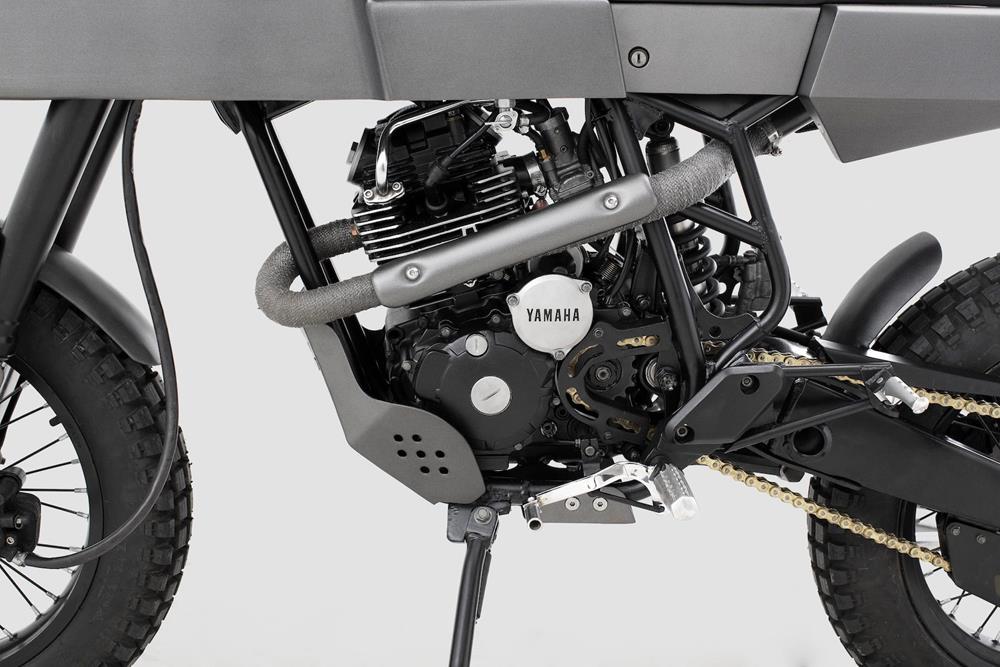 To ensure decent amounts of off-road control, we sourced a new Rental 'Fatbar' handlebar and completed the set-up with a custom clutch and brake lever, a custom dashboard with indicators and a GPS/phone mount, and some custom switch gear. We also capped off the 'bars with bespoke bar-end turn signals to try keep to the overall clean look. Job done, then.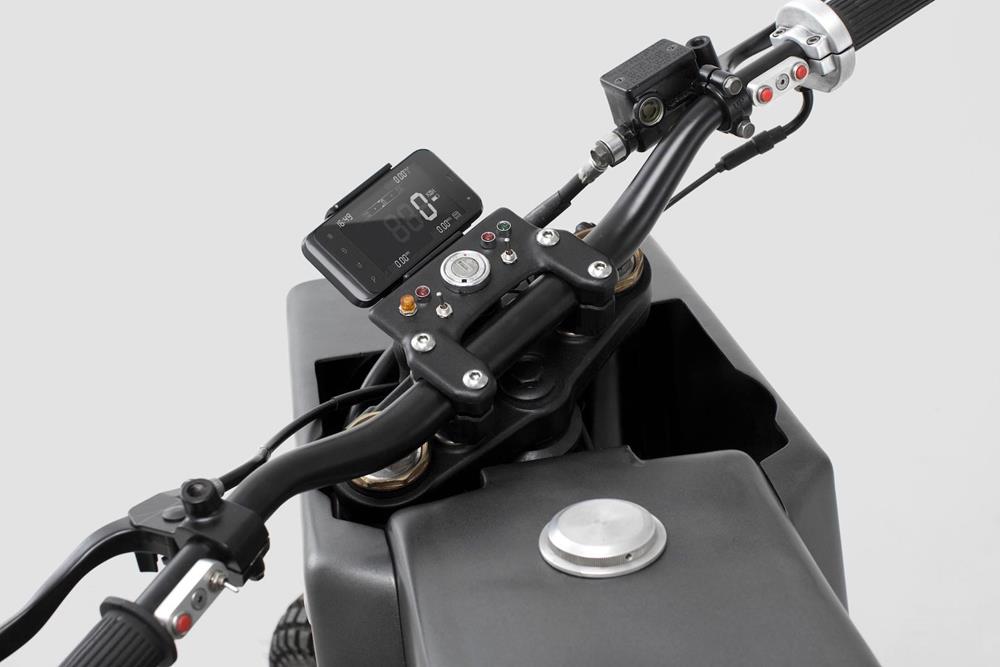 At the front, we used a set of Honda USD forks, but we had to modify the triple trees and steering column to make it fit perfectly on the Yamaha chassis. For the rear, we used a Yamaha swing arm and paired it with a Showa mono-shock on a custom-made unitrack system.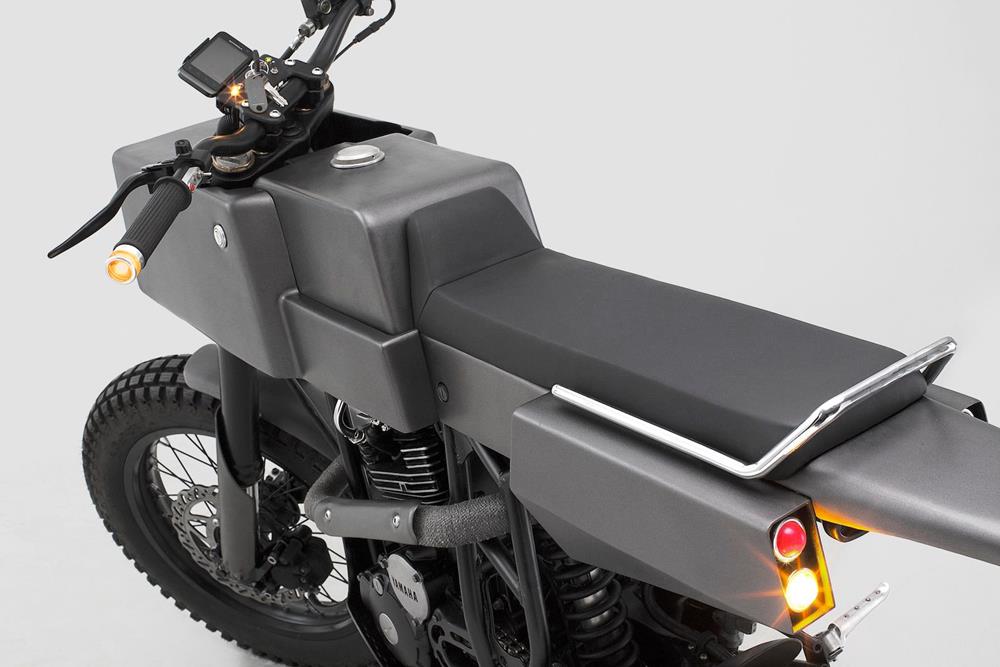 For shoes, we used a pair of 18" spoke rims wrapped with Kenda 'Trial Tread' tyres. For stopping, we added a pair of new disc brakes on a set aftermarket trial hubs. We then modified the original foot pegs by adding some details to enhance the grip and paired them with a new chrome shifter and brake pedal.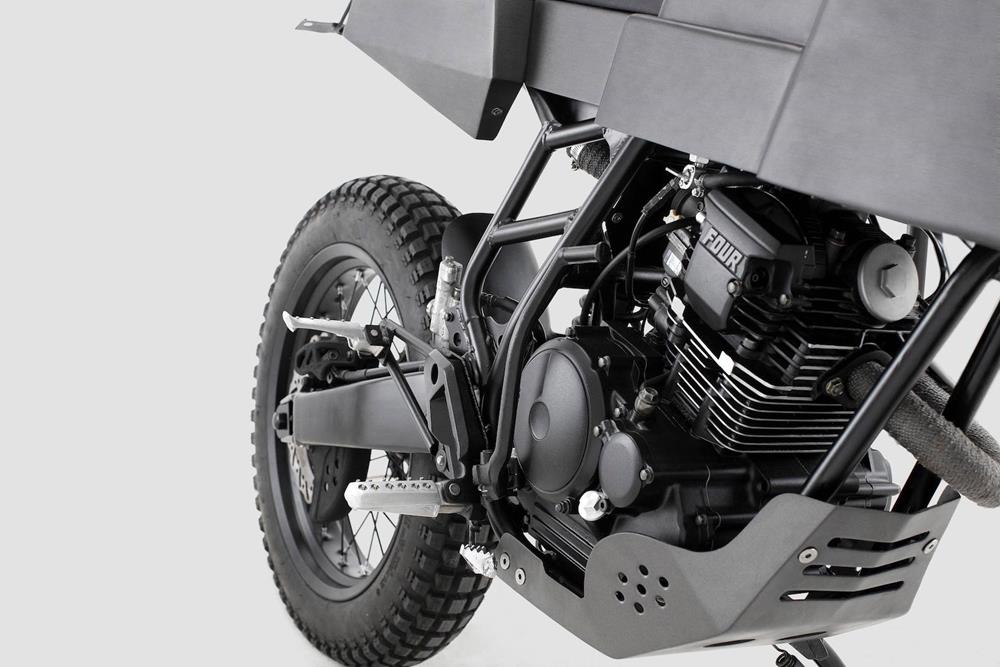 Final additions to the build included a custom skid-plate to protect the engine from any off-road nasties while she goes about her business and the rather Spartan paint scheme. There's only two main colors on this bike, a gun-metal grey on top of the brushed aluminium panels and black for the rest of the bike. But with that said, we used three different black powdercoat textures to achieve the final look you see here.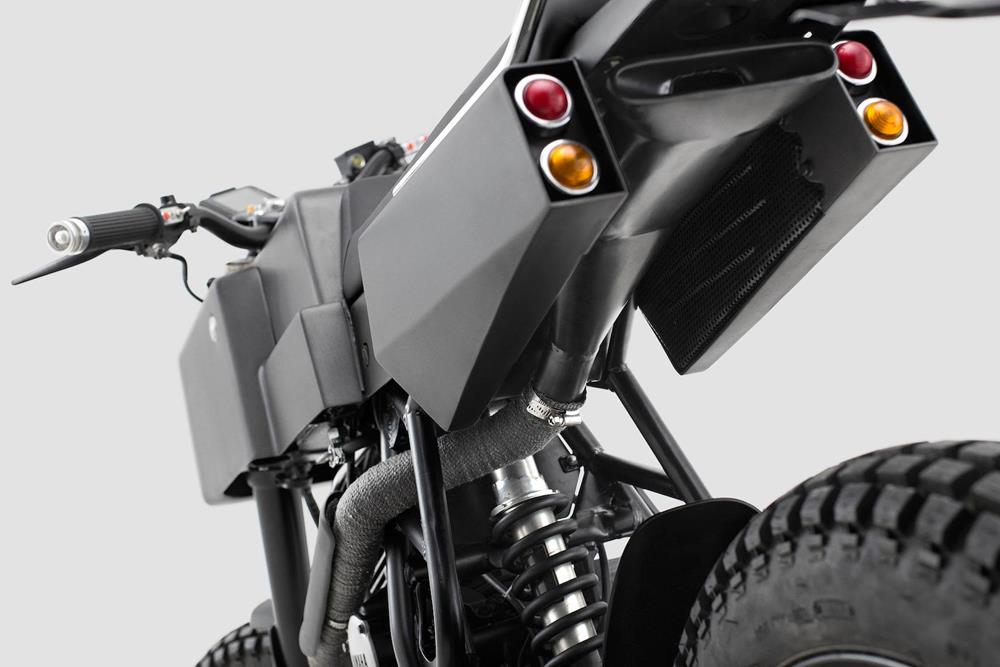 As we know, maybe we can not win everything but proving and experimenting what we believe is always good for us. The ideas itself will make the output naturally stand out among others in todays attention-seeking-trend. The serene sight will deceive people from the basic purpose of the bike, and that's what we think about this project."