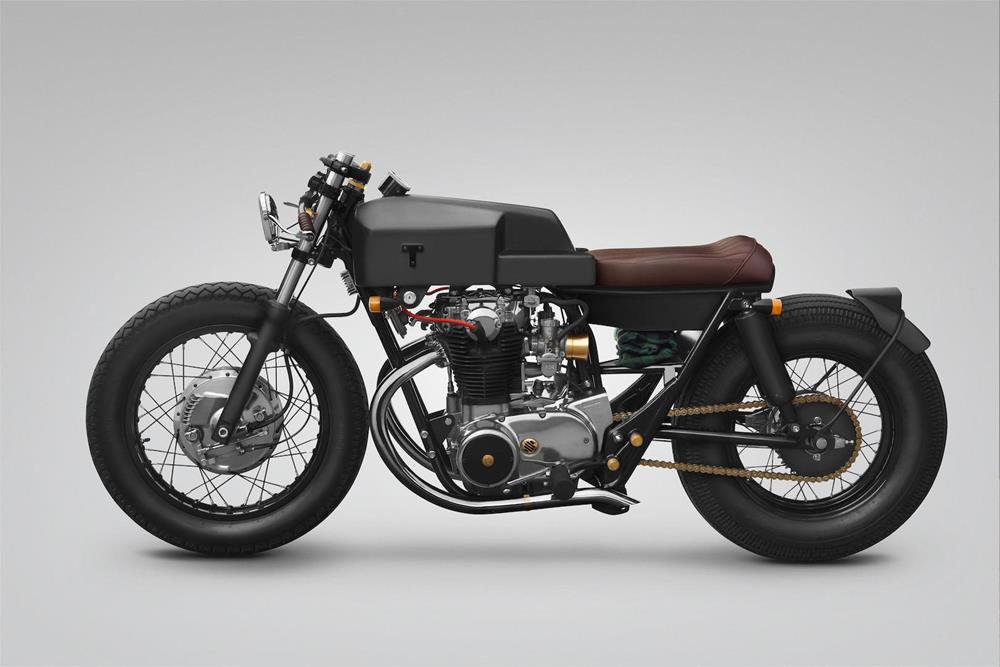 Jakarta based custom motorcycle shop Thrive have customised a Yamaha XS650. The angular design and the dark charcoal enamel finish of the motorcycle was inspired by a wood-burning stove. The custom work includes a handmade bodywork, lengthened swing arm, floating rear fender and a square headlight.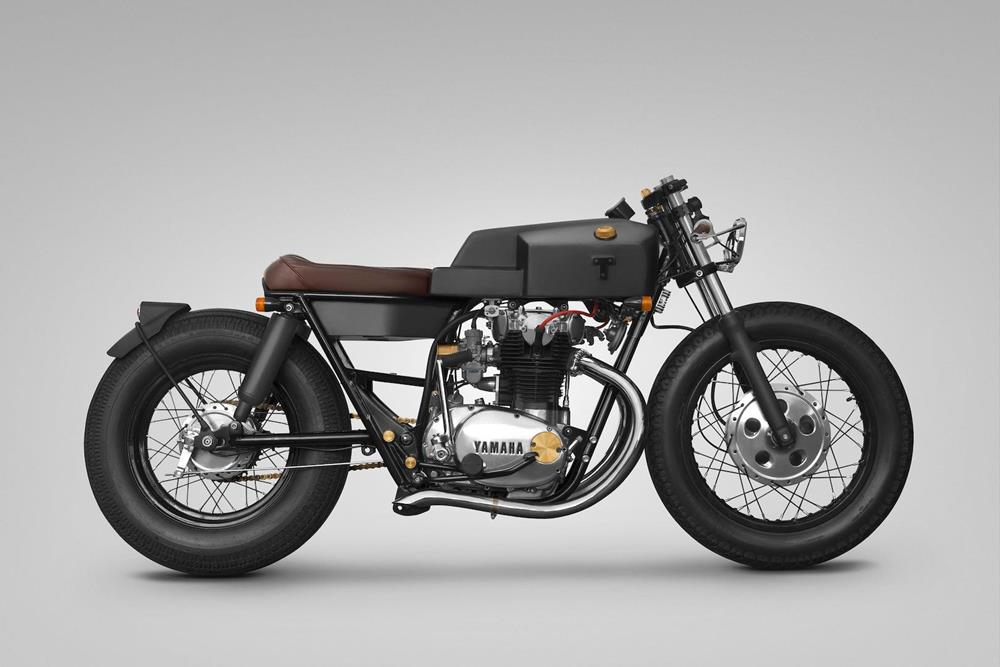 From the designer, "This is a special project for our best friend, sadly he is one of our partner too here in Thrive Motorcycle, so this project putting us in kind of hard situation. The best thing that we know is we know him pretty well. From the very first time we knew it will be not an easy project, this person is very emotional with motorcycle. The only motorcycle that he want is yamaha xs 650, and that bike in Indonesia are pretty rare.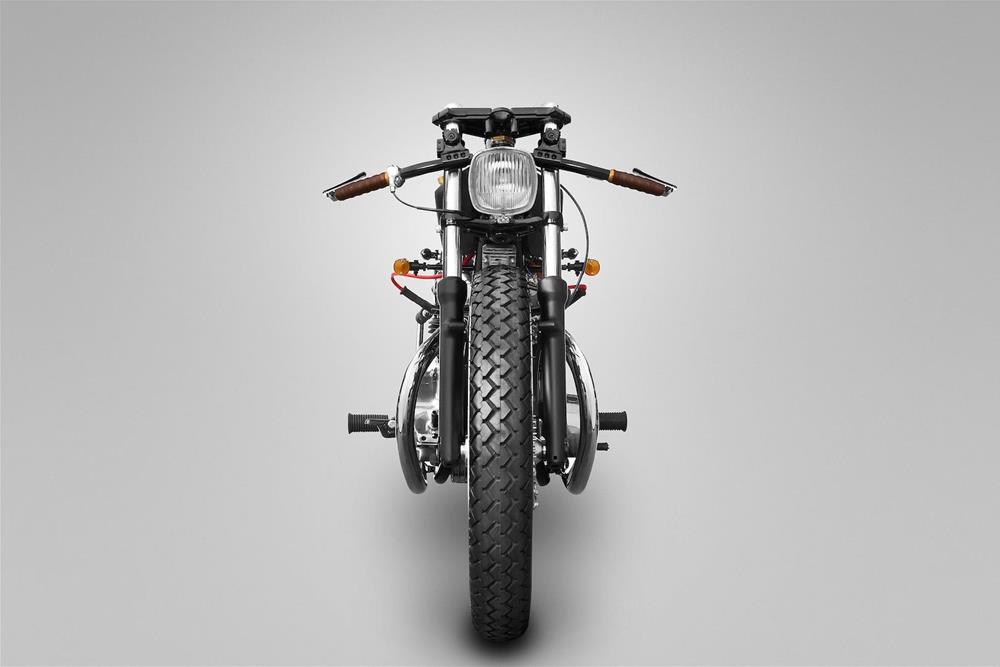 We found and bought the yamaha xs 650 in the right price at 2012. The engine was not in a good condition when we found her, so we need to rebuild the engine from head to bottom. Start from the most dominant parts in motorcycle which is the gas tank, we tried to enforce the basic shape of the Mandip Loxton's stove, The Mandip Loxton has a simple contemporary design which is very suit with the owner's personality. We're just want to make it beauty in her portion, so we tried to tweak the basin area for thigh with stiffness cutting model from the Mandip Loxton's stove.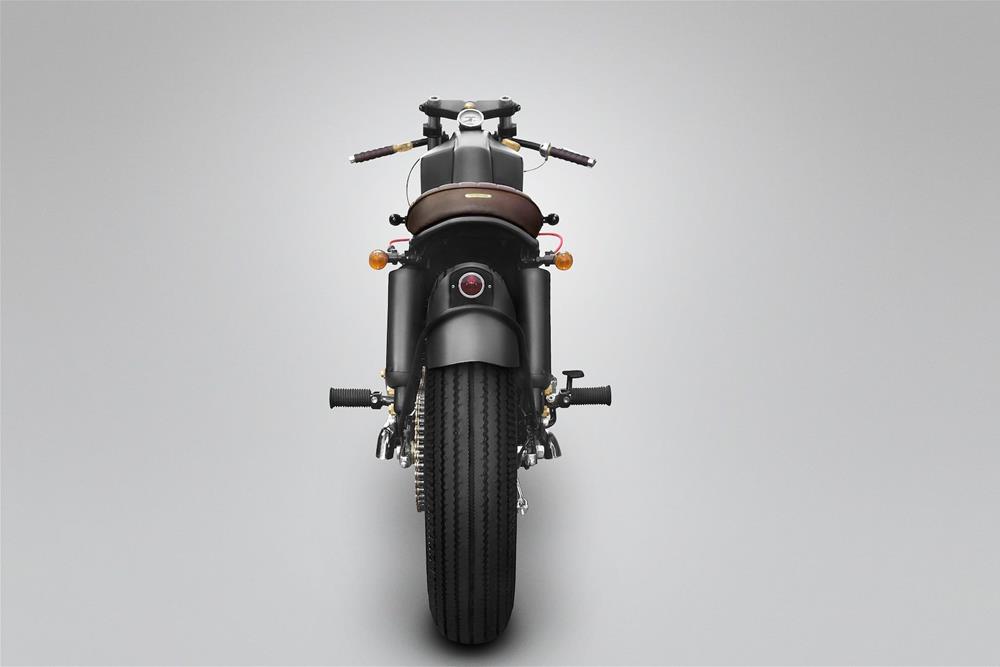 This motorcycle should be look aggressive according to her sexy twin engine, therefore we lower down the stance with pulling back the position of rear tire. We tried to avoid fancy stuff for the parts, because the financial issue from the owner so it gave us another challenge to custom this bike with our hands.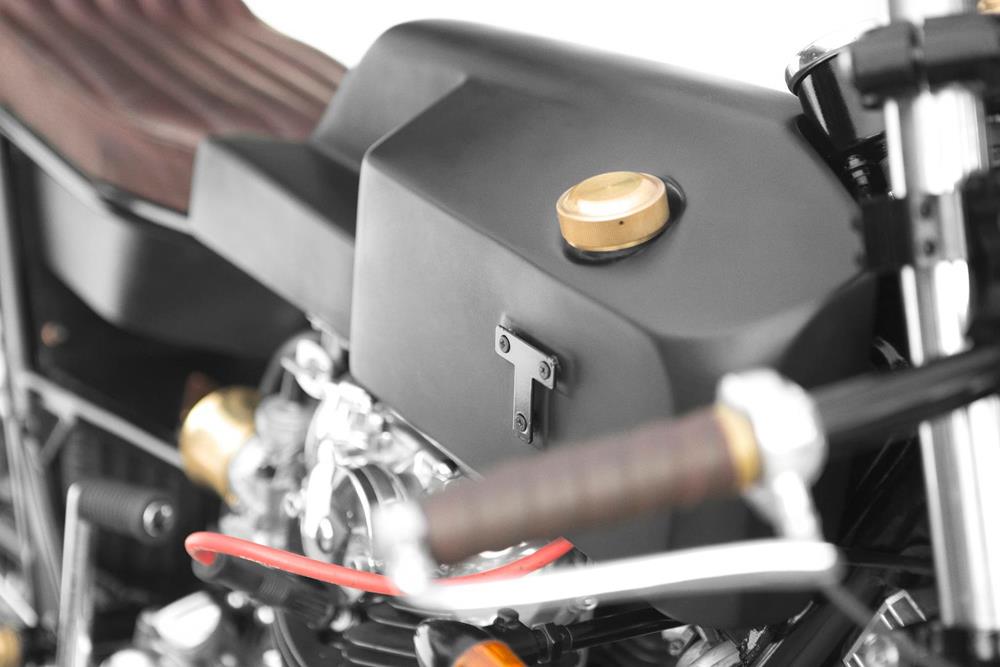 Regarding to the wood burning stove as our reference, Black will dominate this bike, we are mixing the using of a couple type of black such as matte black, satin black, and sand texture black. We are adding a brass and copper accent for the details.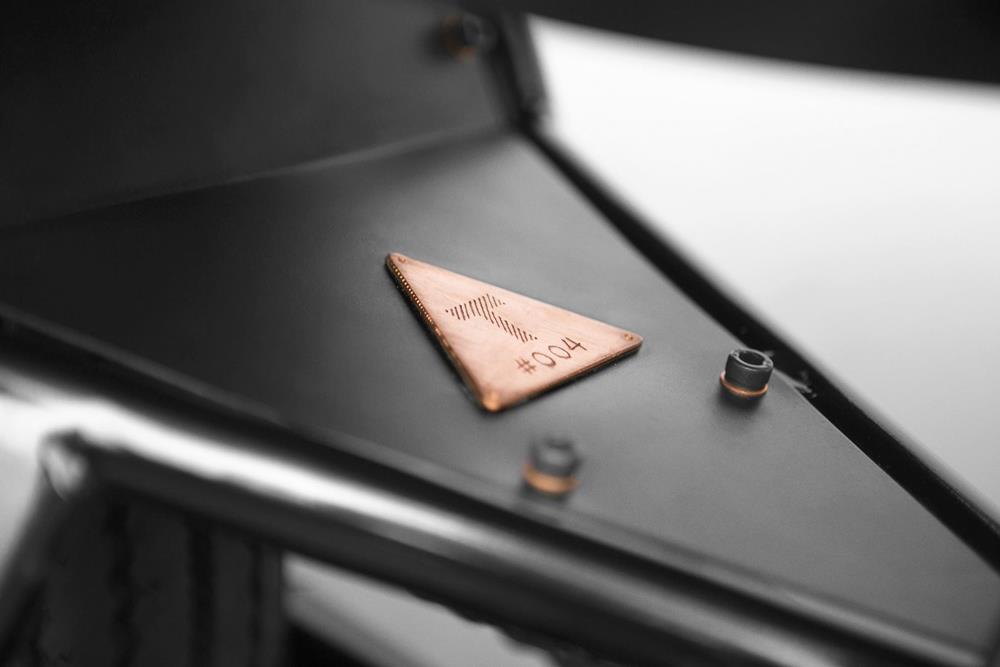 The finishing on details is everything for us, we make custom separate rear fender to suite the stance of this bike, we tried to covering the rear shock to simplify the details on the back. We customized the skid plate, gas cap, magnet cover, bolt and nuts to give a little traction to this bike. Custom leather on the seat and handle bar added to humanize the un-human.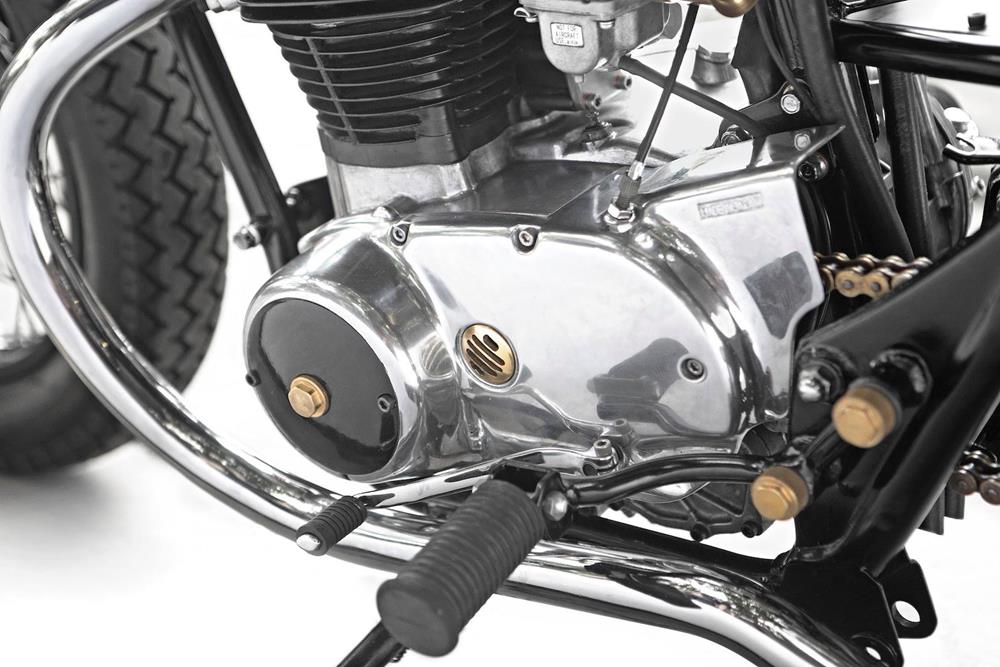 For the final touch, this bike should has proper function, so we make a custom canvas tool bag consist of every tools that is needed to maintain this bike. A pair of leather belt secretly fitted under the battery box to hanging a flannel-shirt or jacket.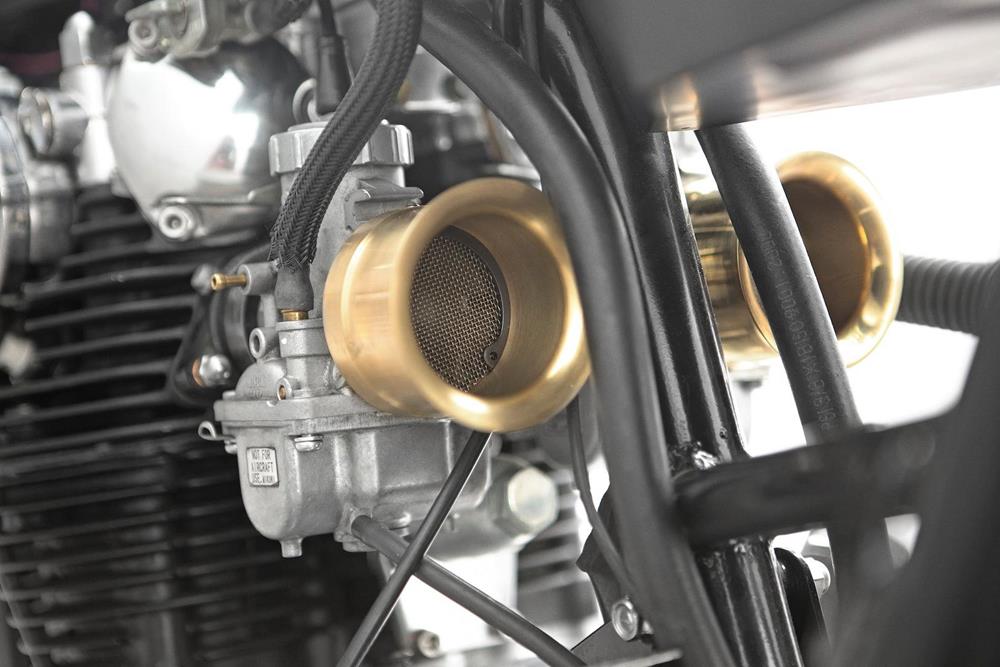 After all, knowing the owner of this bike is very happy it makes us all feel so relieve. If we remembered that tight schedule and big pressure because this bike will dedicated for our collaboration product with esre denim it give us it's own pride could finished this bike, because it's only took 1,5 month development to released altogether with the denim product at kustomfest 2013 a couple months ago."